Overview
As one of the nation's oldest private medical schools, we take pride in offering an intimate, collegial environment that fosters humane values and genuine learning. Since its founding in 1839, Albany Medical College has maintained a small class size of approximately 145 diverse and multi-talented students in our first-year class.
Contact Us:
Office of Admissions
Albany Medical College
47 New Scotland Ave., MC-3
Albany, NY 12208
[email protected]
518-262-5521
Fax: 518-262-5887
Commitment to Learning
We look for applicants who demonstrate they can handle the demands of the medical school curriculum, and a commitment to lifelong learning. We encourage our applicants to demonstrate competency in the Association of American Medical College's Core Competencies including math, behavioral and social sciences, and English composition. Applicants will also stand out by demonstrating interest and work in service, clinical experience, and leadership.
Accredited Institution
Albany Medical College is accredited by the Liaison Committee on Medical Education (LCME) of the American Association of Medical Colleges and by the Commission on Higher Education of the Middle States Association of Colleges and Schools. Learn more about our accreditation.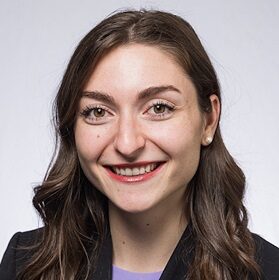 There is a tremendous support network among the students. The sense of community is palpable and contagious."
R. Rose ParisiClass of 2024